This project was due to be completed in late 2015 however it's only 50% completed with construction ending next the the Kedron Lions Football Club. No reason has been given as to why the construction suddenly came to an abrupt halt. See the Youtube video below to view the completed progress as of 25th June 2016.
It was announced in the next 2016-2017 Brisbane City Council budget that another 1.28million was earmarked for the project. A late 2016 completion date has been listed. Signs that were put up prior to the start of the original 2015 construction advising of the late 2015 completion are still visible along the Kedron Brook Bikeway half way through 2016.
Work has slowly progressed on the construction of the new pathway and lighting and should hopefully be delivered on time in late 2016.
---
Project Plan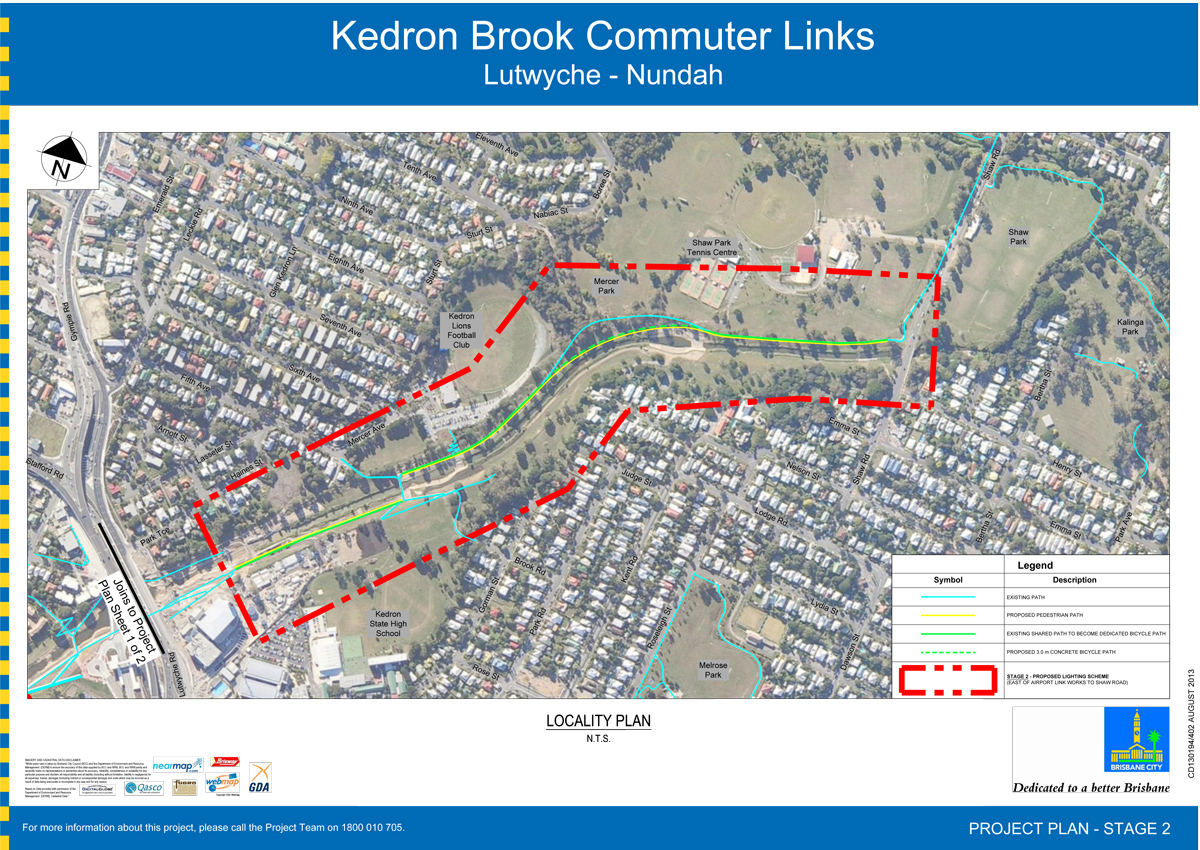 ---
2016-10-29
---
2016-10-23
---
2016-10-07
---
2016-09-27
---
2016-09-17
---
2016-08-27
---
2016-08-19
---
2016-08-17
---
2016-08-10
---
2016-07-20
---
2015-12-18

The bikeway halfway completed point (Video via Youtube)
---
2015-11-14
---
2015-10-17
---
2015-09-26
---
Last Updated: 25 June 2016