Grove Street to Rigby Street (NBB Stage 3B and 3C)
These stages from the Fire Station Corner through to Wooloowin Station should in the opinion of the author have been constructed as a priority.  The Fire Station Corner was made very bicycle unfriendly by the Black Spot project in early 2015.
A difficult junction was made more dangerous with restricted turns and narrow road lanes.  The path along the western side of the road was improved but at 2 metres wide is too narrow to be regarded as a proper shared path.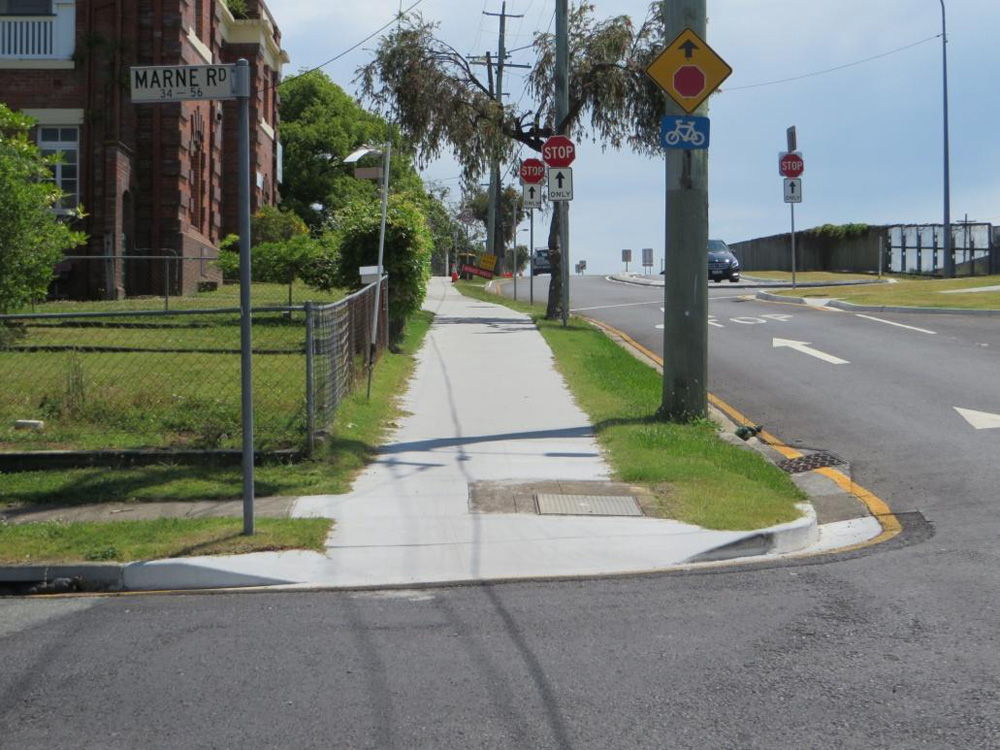 The downhill section alongside the Holy Cross remains very dangerous for north bound cyclists with a long green strip leading down to the junction with Kedron Park Road/Chalk Street between fast moving lanes of traffic.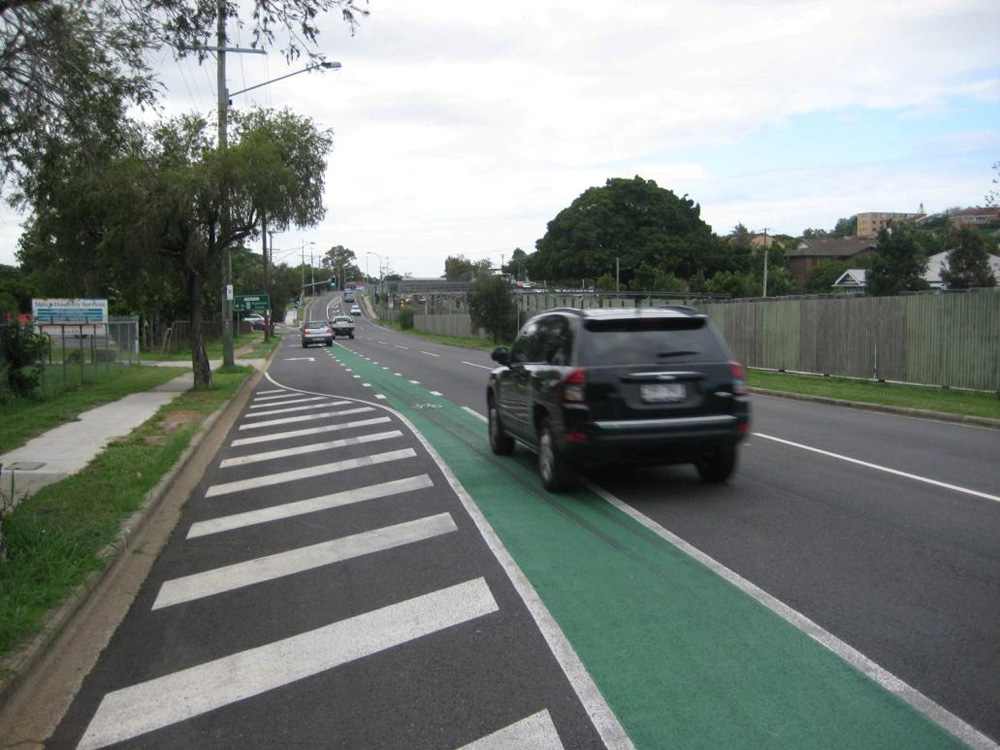 There is a slight improvement for south bound cyclists with the on-road bike lane being extended to the bicycle refuge at the top of the hill. North of the traffic lights at Chalk Street there is a very narrow on-road bike lane that continues to Wooloowin Station.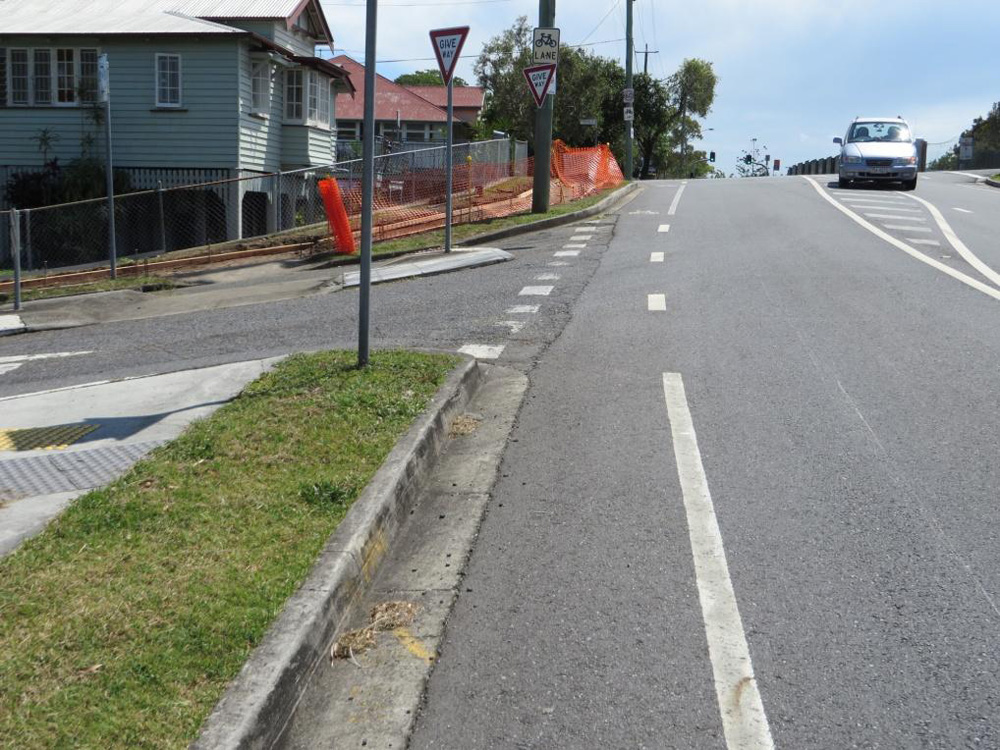 At the junction with Fraser Street a high proportion of cars coming from Chalk Street turn right to cross the railway.  These cars block the road and following traffic enters the bike lane to squeeze past causing a hazard for cyclists.
TMR are planning to construct an off road shared path through these obstacles to the same standard as Stages 2 and 3A.  http://tmr.qld.gov.au/-/media/Projects/N/North-Brisbane-Bikeway/northbrisbanebikewaystage23map.pdf?la=en
Stages 3B and 3C are due for completion in late 2018.
---
2016-05-10
---
2016-04-06
---
2015-09-25

---
2015-00-00
---
Last Updated: 10 May 2016