The Roma Street pedestrian/bicycle overpass was planned to connect the Roma Street Parklands to George Street near the Supreme Court Buildings over the top of Roma Street and the railyards of the Roma Street Station.
It would create an almost entirely off road connection for the North Brisbane Bikeway between the Roma Street Parklands and the CBD and on to Southbank via the Kurilpa Bridge. The overpass was originally included in the plans for Supreme Court and District Court precinct in 2009. In a reply to CBD BUG in 2013 the Premier's department blamed lack of funds for failure to complete the project.
The ramp leading from George Street is clearly visible from the forecourt of the Supreme and District Court building.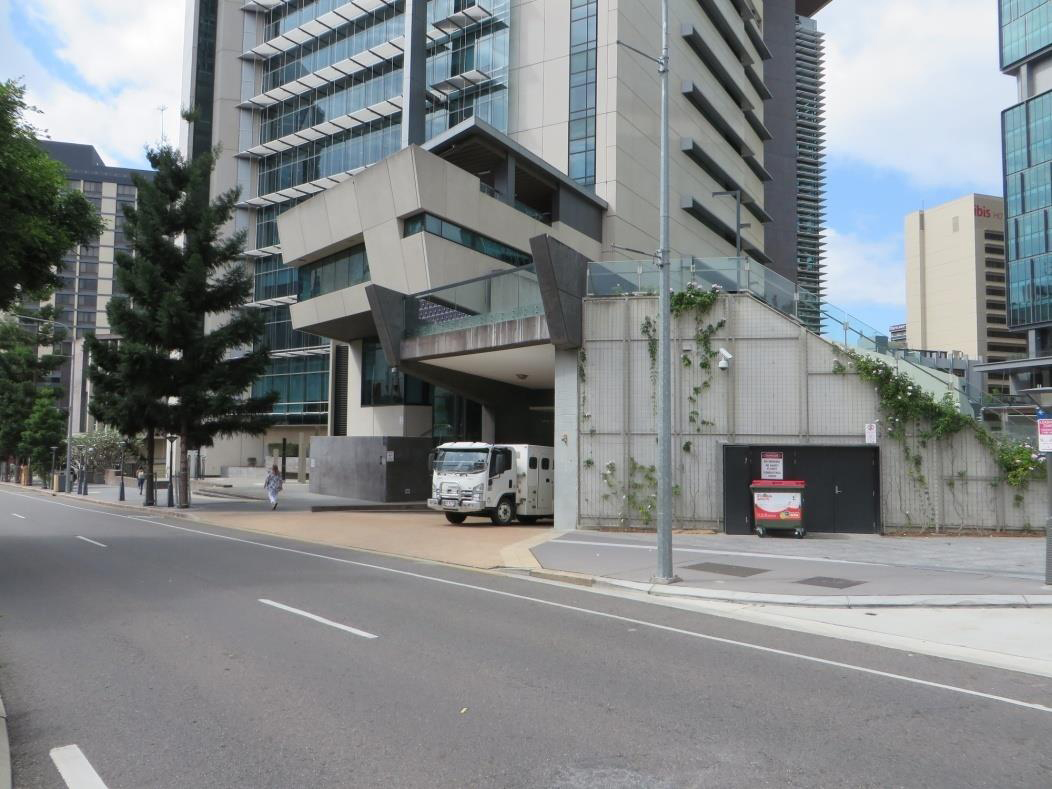 However it ends abruptly where it should cross Roma Street.
Last Updated: 03 December 2015