A series of bike paths along the alignment of "The Ekka Ride" were created in 2001. This included the tunnel under Bowen Bridge Road alongside the western portal of the RNA Tunnel and Mosch's Tunnel under the off ramp from the Inner City Bypass. For a long time cyclists pleaded for the RNA to unlock the gates to the tunnel under Bowen Bridge Road to avoid the long wait at the pedestrian lights at the corner of Herston Road. This could have provided a quicker and cheaper alternative to the construction of the current bike path.
NBB Stage 1A was first announced by the TMR in November 2013 as a 710m path from Gilchrist Avenue to O'Connell Terrace with construction to commence in early 2014. However, construction was delayed until after Ekka 2014 and did not commence until September 2014. At that time TMR updated the project page on their website to notify the public that the stage would be split into two projects and that Section 1 would only go from Gilchrist Avenue to Gate 6 of the RNA Showgrounds opposite Herston Road. Construction dragged on through early 2015 and it was finally opened in late May 2015.

Entrance to "The Ekka Ride" off Gilchrist Avenue
"The Ekka Ride" is constructed to a very high standard and provides an important link between Victoria Park and the eastern side of Bowen Bridge Road. Riding from the CBD the bike path is accessed either from Gilchrist Avenue or the bike path along the edge of the Victoria Park golf course. It passes under the Inner Northern Busway and then uses Mosch's Tunnel to avoid the off ramp from the Inner City bypass. The sharp bend on the far side of Mosch's Tunnel has been eliminated much improving sight lines. The bike path then utilises the tunnel under Bowen Bridge Road that had been blocked off for so long to take riders through to the RNA Gate 6.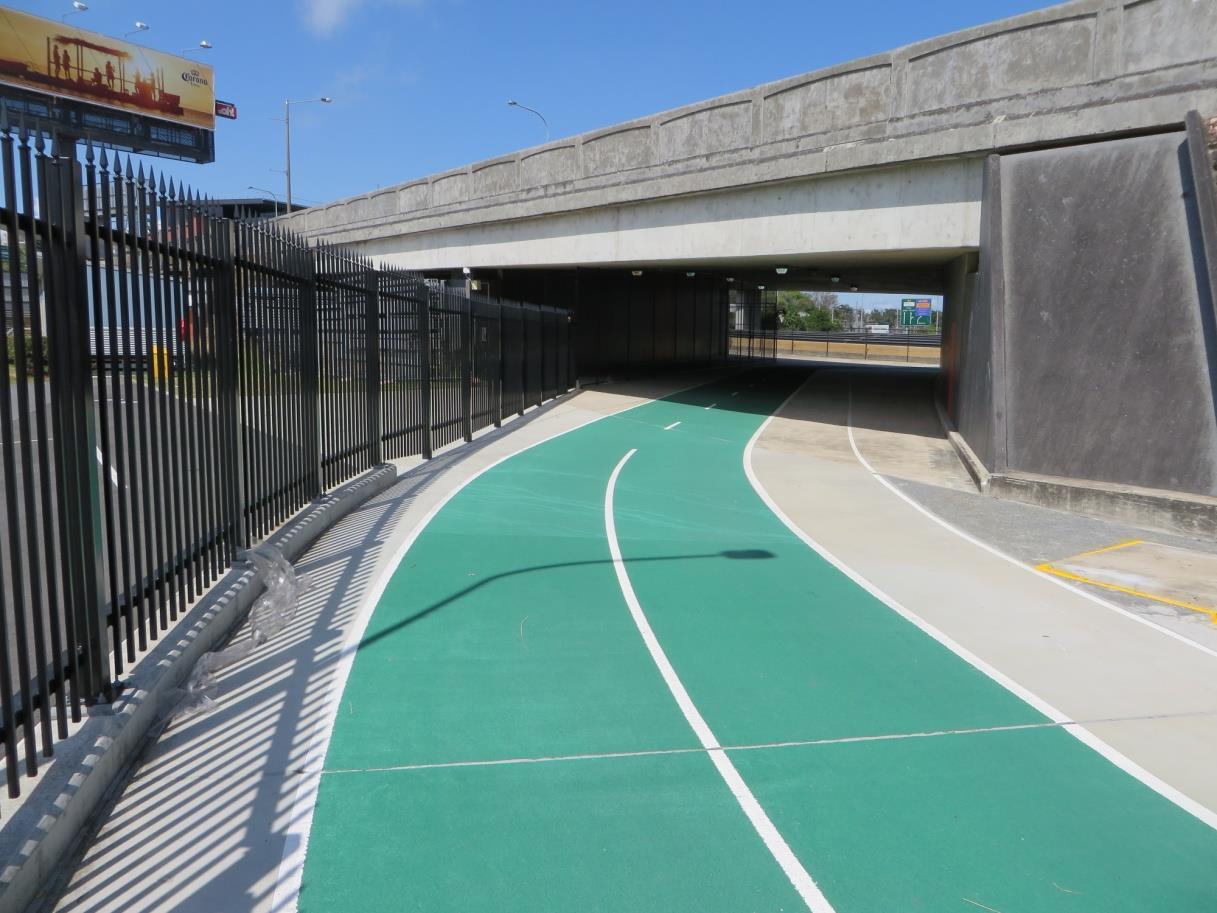 The path exits on to the eastern side of Bowen Bridge Road opposite the junction with Herston Road, with a fence separating the path from Side Show Alley in the RNA Showgrounds.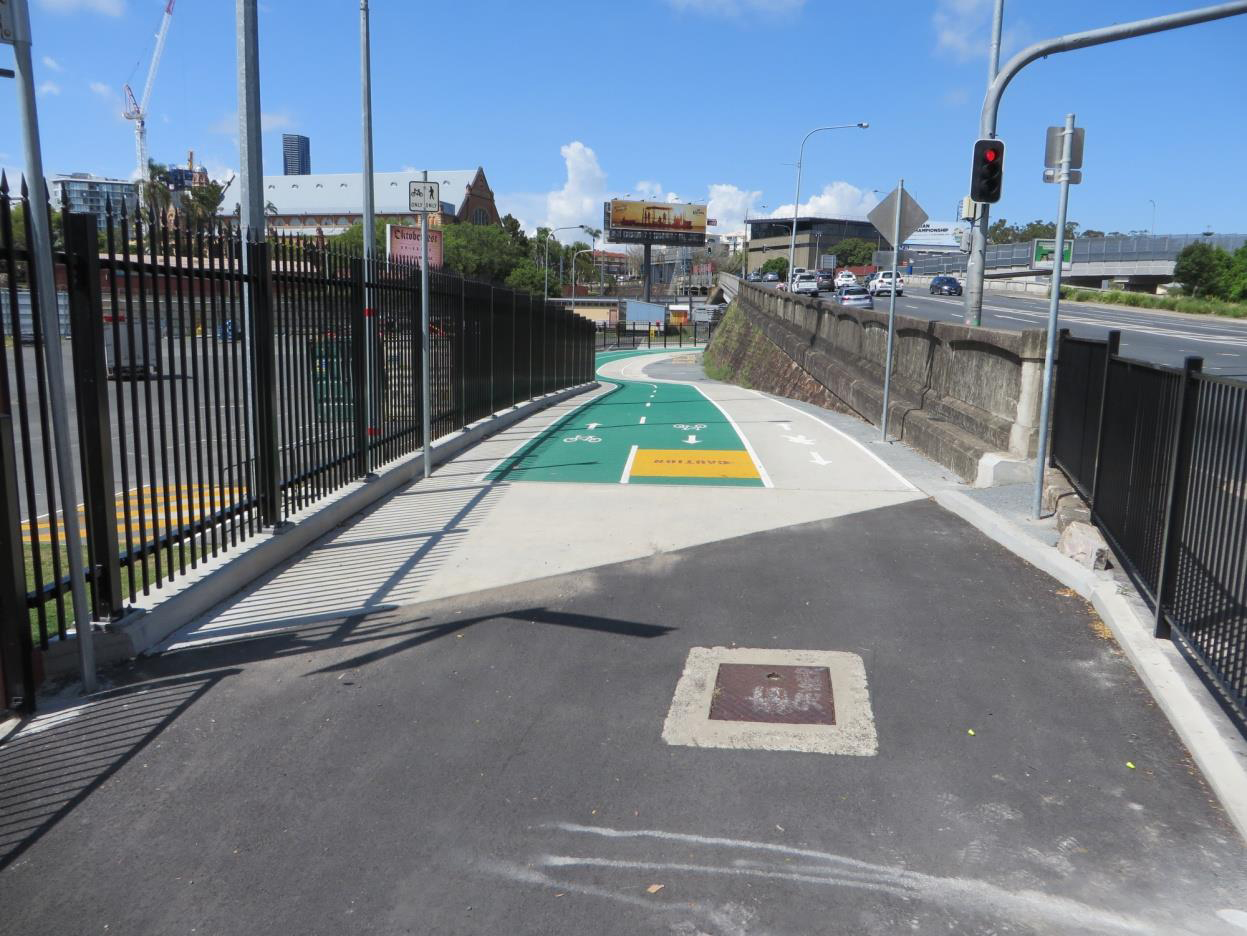 As part of linking the two substages to together there were further modifications added to link the two areas together.
Last Updated: 09 July 2016