As part of the Queensland State Government, Queensland Rail and the Moreton Bay Regional Council a new rail link was finally built between Petrie and Kippa Ring. As part of this project it included a 12km bikeway and shared pedestrian pathway along the majority of the route. The main advantages of this pathway is that it provides dedicated walking/cycling connection between Petrie-Kippa Ring, access to and from 6 railway stations along the Kippa Ring line along with connections to various other local shared pathway networks. Railway stations will also have bicycle user facilities to store bikes. This bikeway and shared pathway is expected to open in Mid 2016.
For more information please view the Moreton Bay Railway Line Pedestrian and Cycling Pathway Factsheet (current as of 2016-01-14)
Please click on the map below to view the high resolution image (4mb).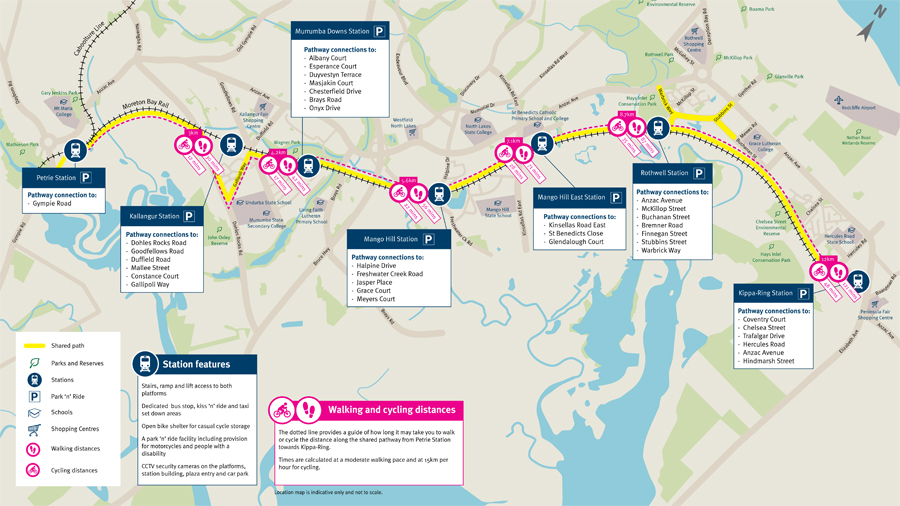 14 January 2016