The section of the North Brisbane Bikeway from Rigby Street to Price Street has been designated Stage 4. The stage is currently unfunded but TMR are hopeful that funding will be available by the time the preceding stages are completed, so that construction can continue sequentially.
Dickson Street between the traffic lights on Junction Road/Rose Street and Wooloowin Station is regarded as one of the more dangerous sections of the route from the northern suburbs to the CBD. In rush hour there is a very high volume of traffic with a speed limit of 60kph. Local residents had put in a petition to Council for a lower speed limit and traffic calming but this was rejected. Although there are bike lanes on both sides of the road they are more or less ineffective as they are occupied by parked cars from early morning to evening on weekdays.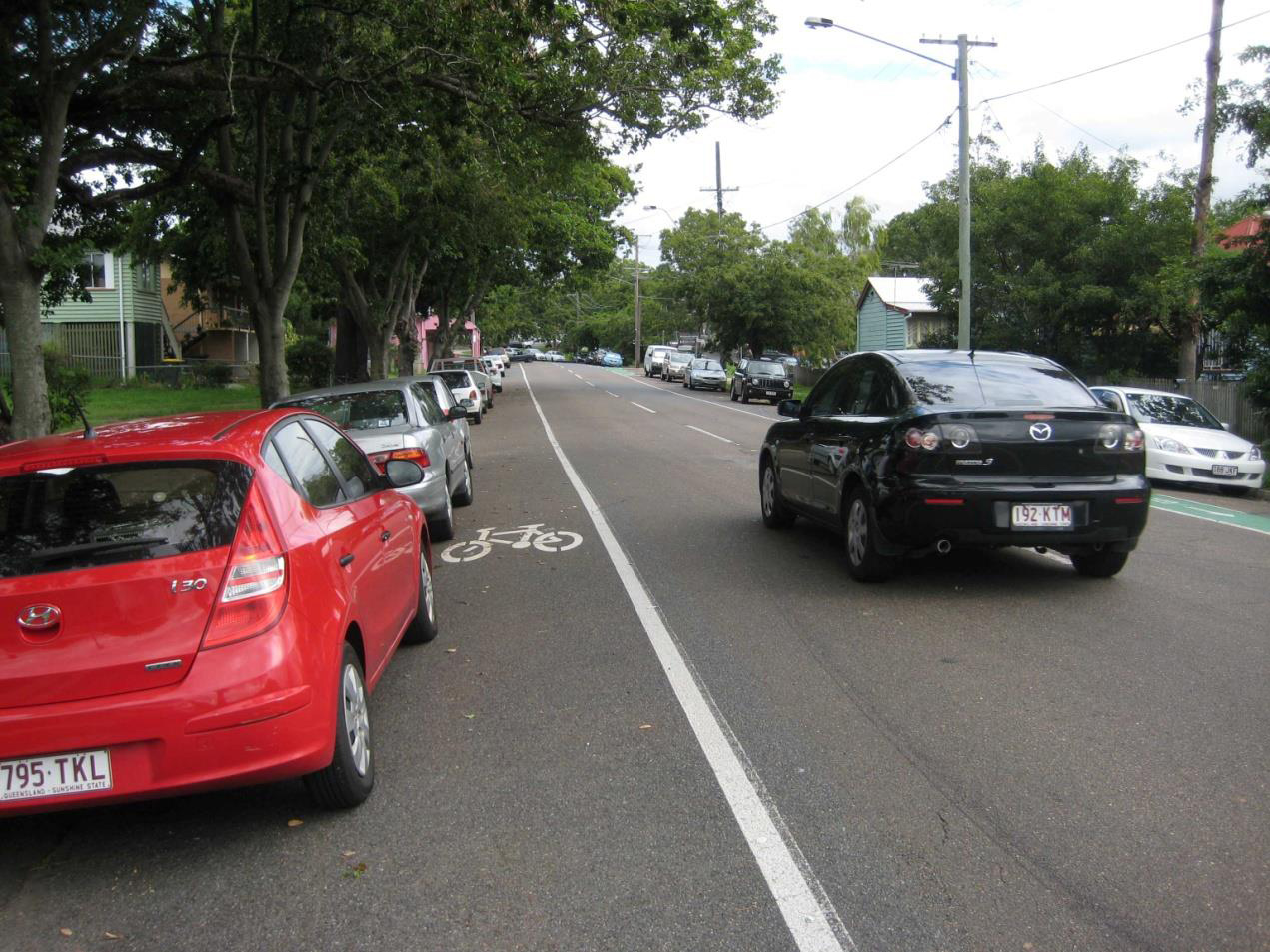 To keep out of the door zone riders are forced to ride in the main traffic lane with high volumes of fast moving cars. Many riders avoid this section by riding on the footpath or by using Adamson and Hudson Road on the eastern side of the railway.
Another hazard that will be eliminated when this stage is completed are the bike lanes where the road does an S-bend connecting Dickson Street to Bridge Street at the junction with Wride Street opposite Wooloowin Station. The green painted north bound lane is particularly hazardous. The lane angles away from the kerb so that it is clear of the stop line at Wride Street. This has the effect of narrowing the main traffic lane on the apex of the corner and placing cyclists immediately in front of following cars. The nominal speed limit along Dickson Street is 60kph but to negotiate the S-bend
and stay out of the bike lane requires a speed of 40kph. The average driver wishes to maintain their speed and thus enters the bike lane to cut the corner. Council have refused to modify the lane or place barriers along the edge of the lane to protect cyclists. The comment from a Council staff member was "there is nothing wrong with the design of the lane, it is a problem of driver attitude".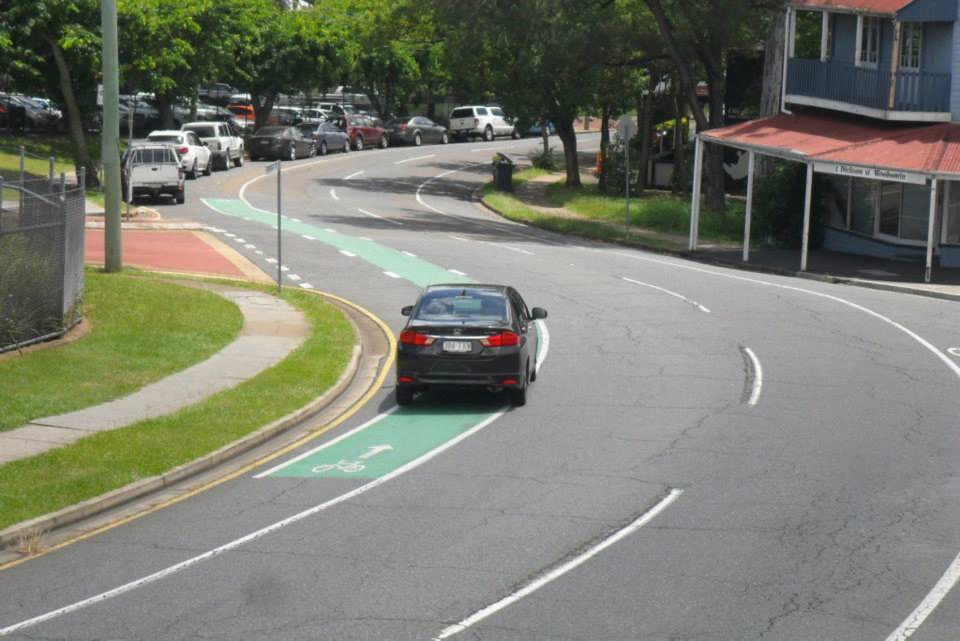 It is believed that TMR hope to continue the same style of bidirectional separated bikeway with priority crossings at street intersections along this section, similar to the sections they will be constructing along McDonald Road with Stage 2 and Bridge Street with Stage 3. If this can be achieved then there will be a high quality off road or protected bikeway from the CBD to Price Street in Wooloowin.